Rainbow eyelashes? Try Flirt Flashes Lash Applicator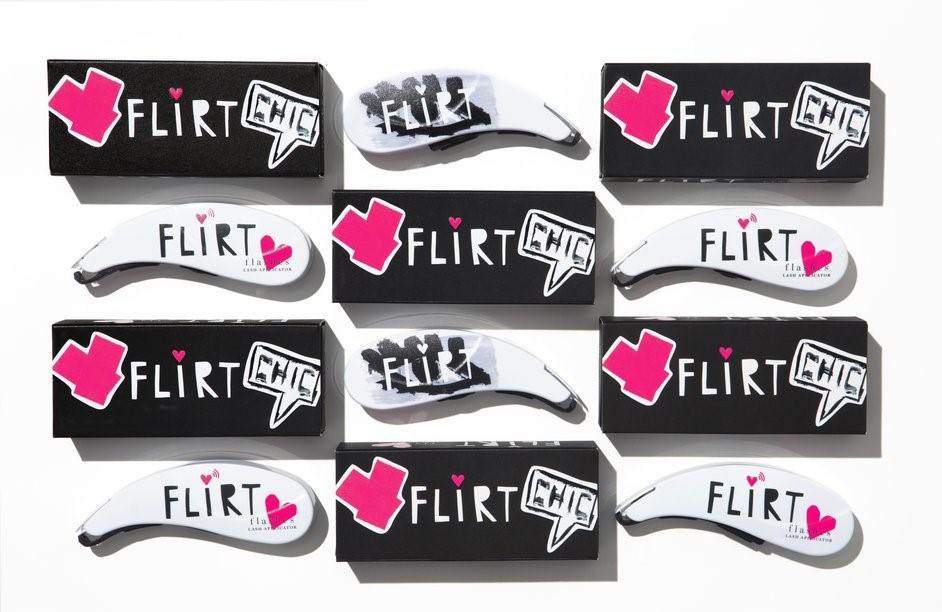 Flirt Flashes Lash Applicator is an original, newest trend and one of a kind gadget for attaching eyelashes. For unknown reason the other name of this little device is a Lash Gun. Every beauty maniac needs to have it! Let's see how you should use this applicator to have rainbow eyelashes.
Flirt is a brand that wants all girls who value unusual appearance to meet their Flirt Flashes Lash Applicator. This gadget resembles Tipp-Ex mouse; even its use is similar. In the super sweet packaging can be found glue and the instruction sheet for the device. What is more, in the applicator are placed 40 red-green individual lashes and four additional, that can serve for the learning of attaching lashes on natural eyelashes root line. Obviously, you can replace and refill lashes by opening this adorable gadget.
Use of Flirt Flashes Lash Applicator is not as complicated as you may think.
With small button at the bottom of the gadget you can move eyelashes till they are at the half of their length. Through a small window in the applicator you can see colourful clusters moving upwards. Then with long button block them, and cover their edges with a cosmetic glue. Wait about 30 seconds and place eyelashes on the eyelid. Hold them for about 5 seconds, then press the second button. You should hear a "click". Your make-up is ready! Do not worry if you won't be able to attach the clusters at the first try. After all, practice makes perfect.
Apply mascara before or after attaching the clusters. Be careful not to damage just applied eyelashes. Moreover, you can attach as many lashes as you want. Nonetheless, remember that the more layers the more ridiculous and unnatural effect. Flirt Flashes Lash Applicator allows beautification of lower eyelashes as well. Do it the same way as you did with the upper eyelashes. Clusters last the entire day; before sleep you must remove them. If you want you can apply the lashes to your friend's eyelashes root line. You will certainly have a great time!