Natural vs False. How to Extend Eyelashes & Apply Mascara?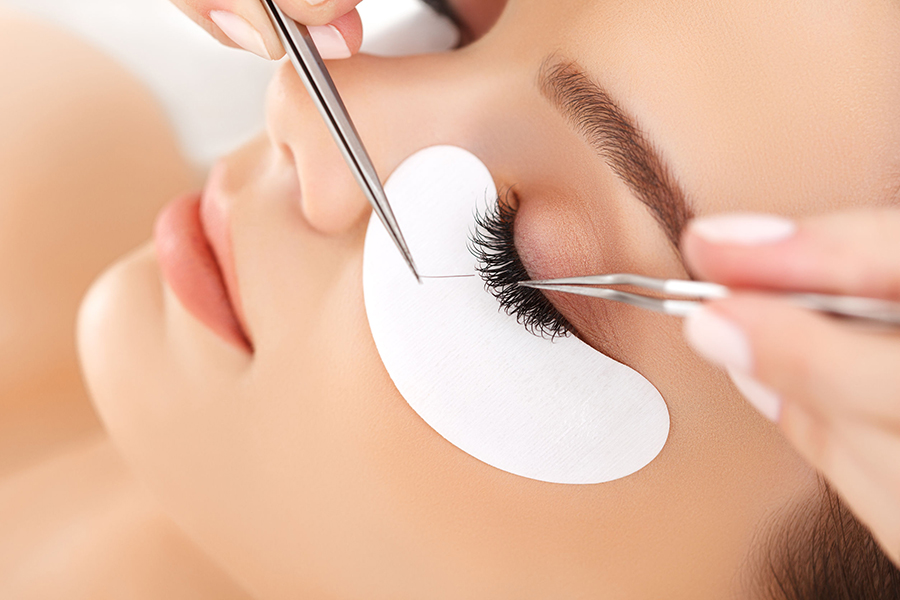 Women love to put on makeup, color their hair, improve their bodies. It seems they don't like the gifts from Mother Nature. It's similar in their approach to eyelashes. Women have them extended, coated with mascara and decorated using lots of ways. Are these the right things to do? Let's check if natural lashes are prettier and better than extensions. Let's see how to apply mascara to look truly charming!
Natural Eyelashes – Second to None
Sadly, very few women like their natural lashes. Most of us paint, lengthen and decorate them. Should we do it? If you use natural or reliable cosmetics, carry on! Just remember that using too many products with wrong ingredients can weaken lashes and irritate the eye-area skin. After all, eyelashes play a key role, protecting our eyes from dust, rain and small insects.
Eyelash Extensions – What is it about?
In simple words, eyelash extension consists in glueing individual false lashes, cluster or strip eyelashes. A special glue – gentle for the eyes and skin – is used in the treatment. Volume extension is an example. Who can go for eyelashes extensions? Generally, every woman can do it, except the ones that have weak lashes, irritated skin on eyelids or infected eyes. The treatment seems to make sense in case of those who have lost their eyelashes due to past diseases, stress, side effects of pharmaceuticals or other life situations. What's more, women like to put on false eyelashes for important family celebrations e.g. weddings.
Other Methods for Making Eyelashes Longer
There are quite a lot of them. Lengthening and curling mascaras, lash growth serums, castor oil, etc. Cosmetics in drugstores and healthy food stores deliver quite good effects. Mascaras can hugely enhance our appearance, make eyes look bigger and beautify the make-up. Castor oil and eyelash serums stimulate growth, prevent falling out and protect against chemical and mechanical damage. Eyeliners and eye pencils make the lash line look fuller. Just paint a thick line on the eyelid ridge for an instantly defined and attractive look.