Step-By-Step Eyelash Extension. Before You Make for the Beauty Salon…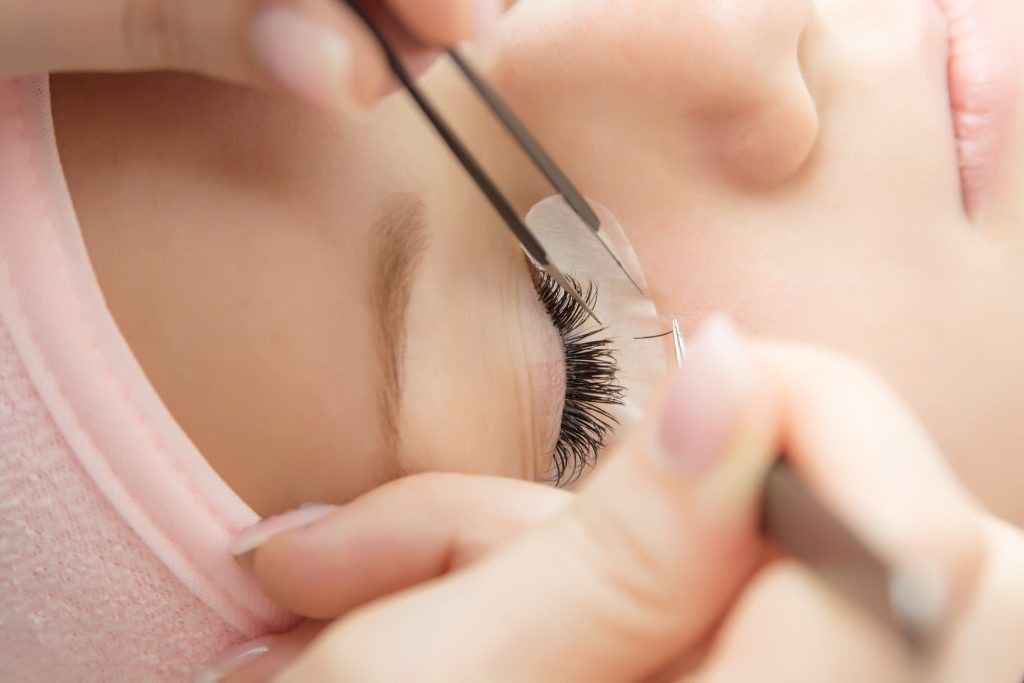 Eyelash extensions are getting more and more popular. Reason? Women desire to look attractive, feel feminine or simply look pretty every day. If you also want to amaze with beauty, discover eyelash extension techniques and rules that must be followed after the treatment.
Eyelash Extension Essentials
Every professional beauty salon must be equipped with eyelash extension kit, including:
adhesive that is fully safe for your eyes and skin and dries in two seconds;
primer – a degreasing product that removes impurities from your lids and lashes, and increases adhesiveness;
applicators that let remove greasiness, glue, mascara and other products;
remover – a liquid that allows for removing glue from the skin and tools;
tweezers for separating and applying the lashes;
pump that makes the adhesive dry more quickly;
hypoallergenic tape to protect lower lashes or pads that contain moisturising ingredients;
scissors for trimming tapes and eyelash strips.
Obviously, false eyelashes are the most important. You can choose between the silk, synthetic or silk enriched with synthetic fibers eyelashes. Drugstores and online shops offer false lashes that have different curl patterns. C, J, D and B are the most popular. The length of false lashes ranges from 9 mm to 13 mm whereas their thickness – from 0,1 to 0,30. The eyelash artist matches the thickness individually to every client's natural lashes and preferences. Matching eyelashes to the shape of eyes also matters a lot. The aesthetician should do her best to make your eyes look bigger and to correct the flaws of your face.
What Does Eyelash Extension Treatment Look Like?
It is very long and pricy. The treatment lasts about 3 hours; the client lies still with eyes closed. Taking make-up and contact lenses off is a must before applying false lashes. The beautician must also check if you don't have any eye diseases. Depending on a chosen method, one or more lashes (in case of volume extensions, it can be one, two or even eight eyelashes), cluster or strip lashes are glued. The aesthetician uses tweezers and hypoallergenic adhesive. Lower lashes are protected with special pads soaked in collagen or other ingredients; they will be applied afterwards. After the treatment, the eyelash artist combs the lashes and applies a conditioning product. You must avoid hot baths, water-based and PEG-enriched cosmetics for 24 hours. You mustn't touch the lashes, wash eyes with water or sleep on your belly either.