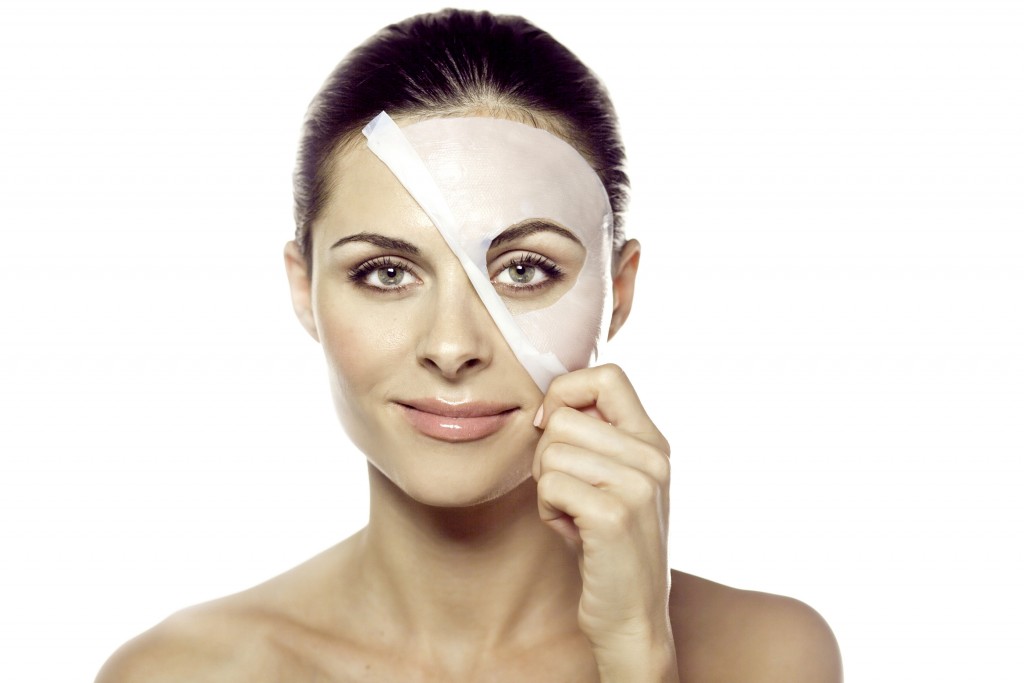 It is said that homemade cosmetics are the best. Why is that? The answer is simple. Such products contain only carefully selected ingredients and ensure immediate effects. Additionally, they are fun to make. Discover how to create your own sheet face mask that really works. 
What do you need to prepare a sheet mask?
The most important element is the… sheet. In drugstore, you can find them made of cotton. A cotton napkin or a gauze bandage will also work perfectly. You might as well use rice paper. Once you figure out what to use, next, you have to prepare a blend of cosmetics – liquid mask. For this purpose you can use semi-finished products available online or ingredients found in your own kitchen (honey, yoghurt, herbal infusion). It is very important that the products will beautify and nurture your skin. You can reach for lavender hydrolate (it si antiseptic and refreshes, cleanses), colloidal Silver (provides antibacterial, anti-inflammatory and regenerating properties), panthenol (soothes irritations), vitamin B3 (minimises pores, brightens discolouration, improves the production of collagen).
How to prepare a sheet mask?
Blend well all the ingredients; adjust the proportions on your own. Next, cut the rice paper into four pieces and dip each of them in the beautifying blend. Once it soaks enough liquid (it usually takes several seconds) put it on your face. Press it gently and even out. Cover your forehead and chin with the sheets of rice paper, smaller pieces can go onto the chin and nose. Leave the mask on for about 20 minutes. Every now and then, moisturise it with the rest of the blend. After the desired period of time, take it off. If necessary, pat the rest of the cosmetics into your skin.
What effects can you expect from a homemade sheet mask?
Rice paper does not cause any danger to your health and it is an edible product. What is more, rise has moisturising, brightening, softening and smoothing properties. The rest of the ingredients complement the effects of the sheet by conditioning your complexion. However, always remember to run an allergy test, even when using natural components. The results will be stunning.