Price: £99
Effect -

10/10

Durability of effects -

9/10

Quality of package -

7/10

Ease of application -

8/10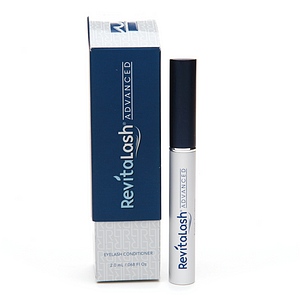 Revitalash eyelash serum contains several extremely crucial properties. For example, the cosmetic extends, thickens and improves density of eyelashes. What is more, it facilitates regeneration of damaged or weakened eyelashes. Due to some ingredients, the product strengthens eyelashes, limiting their falling-out especially during makeup removal. Revitalash application procedure should be preceded by precise makeup removal since only cleansed skin is able to absorb the cosmetic of lash extending and caring properties. The product has to be put on upper and lower eyelash base, using a thin brush. Application itself does not occupy much time, it lasts less than a minute and Revitalash eyelash serum is absorbed fast.
The cosmetic should be put on at bedtime to enable it working as effective as it possibly can.
The complete course of the treatment lasts approximately six months. The first results are produced after around three weeks since the commencement of the treatment. Nevertheless, for the final results, one has to wait a little bit longer. These become noticeable after six weeks. What is more, one may experience irritations during course of the treatment, especially at the first stages of it. Such discomforts formation is connected with Revitalash eyelash serum working. For that very reason, the product is not recommended for people struggling with various skin diseases or allergy sufferers. If somebody decides to undergo Revitalash eyelash serum treatment, then, that person has to be prepared for being affected by tingling sensations, stinging, eye redness or temporary eyelid dry-out. Actually, these kinds of irritations will be especially troublesome for those, having sensitive, allergic or capillary skin type.
Revitalash eyelash serum is closed in a blue and silver package. Inside, there are two compartments – one for a cosmetic's bottle and the second one for a leaflet. One can learn from the leaflet all information connected with application, effects, treatment, composition and many other useful issues necessary for appropriate Revitalash use. The bottle contains 3 ml of the cosmetic which is enough for undergoing the complete course of the treatment without worrying about fast eyelash serum consumption.
Revitalash Ingredients (INCI): Aqua, Glycerin, Biotin, Cellulose Gum, Phenoxyethanol, Chlorphenesin, Disodium Phospahte, Phosphoric Ac.,Dechloro Dihydroxy Difluoro Ethylcloprostenolamide (Ethyl Tafluprostamide), Butylene Glycol, Calendula Officinalis Extract, Panax Ginseng Extract, Serenoa Serrulata Extract, Camellia Sinensis Extract, Swertia Japonica Extract, Triticum Vulgare Germ Protein, Pentylene Glycol, Biotinoyl Tripeptide-1, Octapeptide-2.
GOOD SIDES:
extends and improves density of eyelashes
strengthens and nourishes
easy application
nice package
BAD SIDES:
irritates
effects obtained after over a month
high price